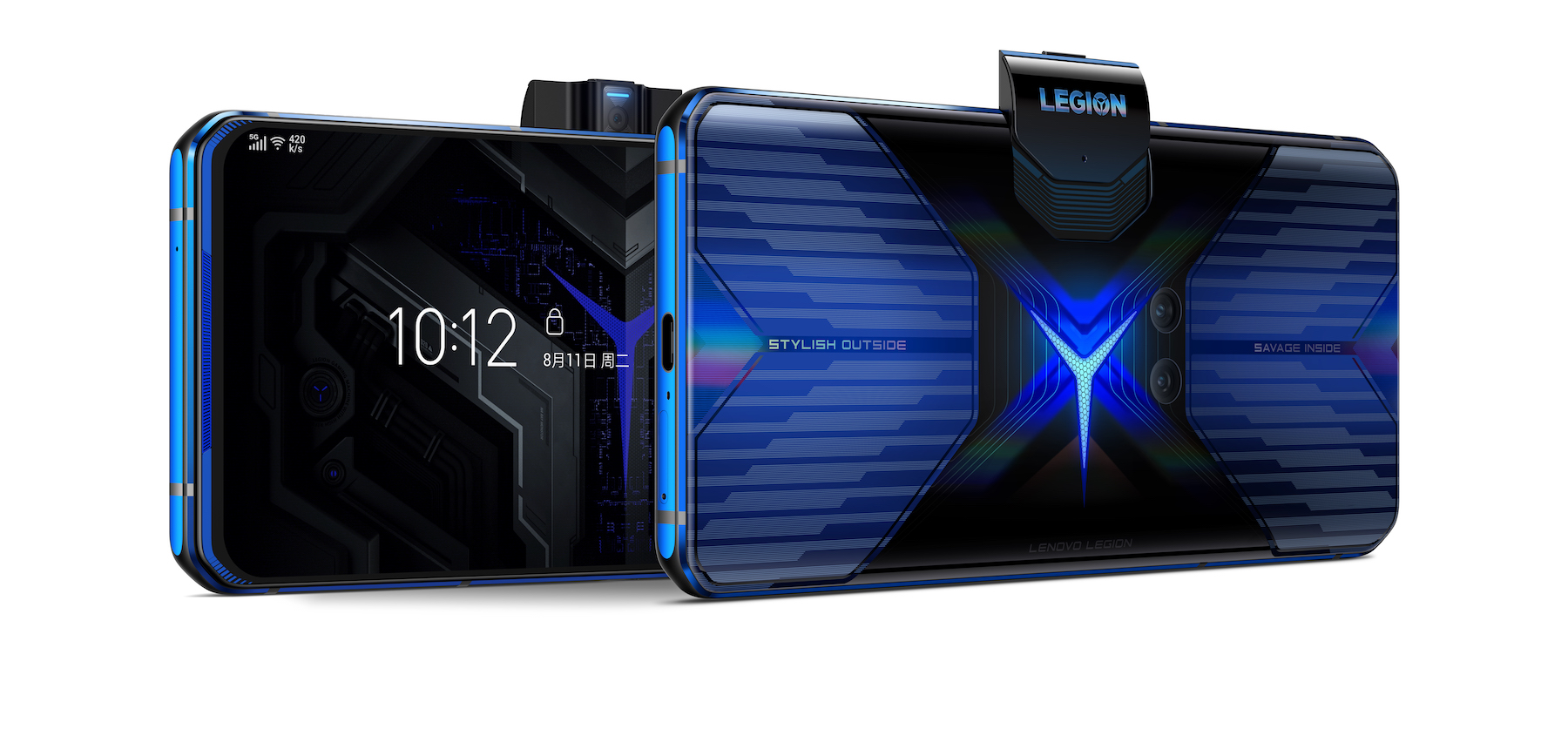 Highly Accurate Tap and Slide Gesture Recognition Delivers Mobile Gaming Experience On Par With Gaming Console
Sentons, the pioneer in Software-Defined Surfaces (SDS), today announced that Lenovo's first-ever gaming phone, the Lenovo Legion Smartphone, uses Sentons' latest product, the SDS GamingBar, to power its "Y Triggers." This feature transforms the phone into a console-like controller, enabling a sleek, button-free edge on the device that can be tailored to sense everything from light to hard taps and multiple slides and swipes—with these gestures activating in-game maneuvers like changing POV, firing, reloading, screen record, and more.
"When we decided to launch our flagship Legion smartphone, we knew we'd need a way to program the sides of the device to function as well as the controllers that come with traditional consoles, and it quickly became clear that partnering with Sentons was the best way to do that," said Mr. Chen Jin, GM of Mobile Phone Business at Lenovo. "We were extremely impressed with their team's ability to configure their GamingBar to fit not only the specs of the phone, but also allow us to continue adding value over time through over-the-air firmware updates." 
The GamingBar is a turnkey solution that allows phone manufacturers to convert the edge of any mobile device into an interactive surface powered by ultrasonics. It completely eliminates the need for physical buttons and the design constraints they present, and allows brands to reinvent the user experience and take mobile gaming to the next level thanks to haptic feedback.
"Gamers are an exciting audience to target because they're a very tech-savvy group and are quick to embrace high-performance technologies," said Jess Lee, CEO of Sentons. "With the launch of the Legion Smartphone and its Y Triggers, Lenovo is setting a new standard for mobile gaming and paving the way for continued innovation in the space. We couldn't be more excited to help make this happen and have our technology debut the first-ever gaming phone out of Lenovo's Legion brand." 
SDS GamingBar is the latest product in Sentons' suite of ultrasonic SDSWave solutions that eliminate dependence on physical buttons and give hardware brands unprecedented design flexibility. From increasing the volume on a smart speaker with the swipe of a finger to changing the temperature in your car by tapping the steering wheel, Sentons ultrasonic technology is powering the future of human-machine interaction.